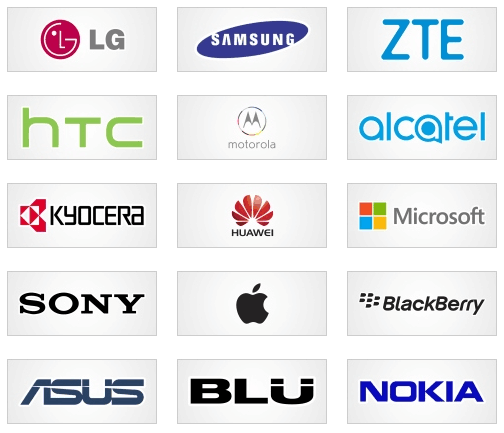 Products range:
All kinds of brand name mobile phones (both for GSM & CDMA) like Nokia, Samsung, Motorola, Sony Ericsson, Siemens…;Chinese mobile phones Dual SIM Phones, Dual SIM & TV mobile phones, all kinds of memory cards, CCTV camera, and other kinds of digital products.
Minimum Order Quantities:
Formal order 5 units/model(expensive cost phones) Formal order 20units/models ( normal cost phones Formal order 50units /model (cheap cost phones) Of course, you can purchase samples for evaluation before making your actual big orders. Please feel free to contact for evaluation samples.
Shipping Method:
We offer the following shipping methods:
1. EMS/ FedEx / UPS / DHL / ---- 3-5 working days
2. Air Cargo---- 4-6 working days (It is request the total order weight must be over 40kg)
Shipping cost:
You can contact us and our sales staff will help you with shipping cost quote. We charge the shipping fee based on the shipping method, destination country and the gross weight.
Shipping cost shall be paid in advance. If you use your own courier or freight forwarder to handle the shipment, you are responsible for the local transportation costs from our warehouse to the courier's drop-off location.
Total Delivery Time:
Total Delivery Time = Production Time + Shipping Transit Time
The production time varies significantly based on the models, quantities of the order you will place to us.
The shipping transit time is as follows:
1. EMS/ FedEx / UPS / DHL / ---- 3-5 working days
2. Air Cargo---- 4-6 working days (It is request the total order weight must be over 40kg)
Import Tax:
There is no import, export and sales & VAT tax for our consumer electronics products shipped by Express to USA and most other countries. For small quantity sale and sample orders, many countries offer tax free allowance.
We will try every legitimate way to help our customers minimize their tax. However, we are not responsible for any tax incurred by your country. If you plan to place a large order, you should consult your country's customs department for more tax information first, and give us those basic information for helping.
Payment term:
We accept the following payment methods:
1. Bank Transfer or T/T (for customers worldwide).
2. Western Union (for customers worldwide)
For small to medium orders, we recommend major Western Union for quick payment processing, but if customer insist on paying through T/T to our company bank account for samples only, we will charge bank fee at $30.00 each payment.
3. For small to medium orders, must be paid in full before the order can be processed, if for big order, we can process with 30% deposit in advance for preparing the goods, and balance 70% will be paid after inspection but for shipping.
Customize Service:
We offer customize service, which include but not limited to custom logos, packaging, software, housing, accessories, user guides and other printed materials.
There may be additional cost for custom design. Actual fee varies depending on the complexity of the logo and packaging. Please contact us and tell us more detail about your criteria and product specification before placing your order. Our sales staff will give you a more accurate price quote based on your product specifications.
Warranty Terms & Condition:
Product quality is a top priority for Hongmax, Hongmax offer offers 12-month warranty against defects for all products sold from the date of receipt. The warranty does not cover driver incompatibility, normal wear, unauthorized firmware upgrade, non-rechargeable batteries, consumables, damage due to accidents, physical force, water, fire, power surge, acts of God, or other misuse.
Pre-shipment Quality Assurance Check
Hongmax checks all products with a strict quality assurance checklist. The checks include the appearance of the goods, the function of the hardware and software, the packaging, accessories and power adapters. Custom-made products will go through additional checklist as required by the customers.